So, when Gatsby mentions "wedding his dream" to Daisy's "perishable breath," what we are really talking about here is a risk/reward scenario. I mean, sure, he could climb that "ladder to the stars," but he would have to do it alone, and what is life worth without human connection? I mean, look kids, it's like mystery dump. You have to— Oh hi, there. Come right on in. You'll have to excuse me, I was just finishing up a lesson. Um, that's good for today class. 500 words on Team Mystery Butt by tomorrow. Cite your sources please and SHOW, DON'T TELL!!!
Ahhhh, so I see you come back for another installment of I'd Literally Hit That. Been a while, no? Perhaps you've been feenin out a bit? Perhaps you've made some life choices you are not proud of since we last met? Perhaps you've done some morning interviews you regret and said some ridiculous things on live television about how you are a Vatican assassin imbued with tiger blood? Hmmmmmm? Well, don't worry. I got your fix.
So, as you probably know by now, my column is a bit like This Is My Nightmare's wildly popular series "I'd Hit That" in which she describes in words, images, video, audio, illustrations, diagrams, charts, shadow puppets and stuffed-animal reenactments the various ways that she would like to Lord Henry Wotton such celebrities as Yahoo Serious and Tila Tequila. Instead of "hit" being a euphemism for "sexually pollute" though, I am using the term here literally. So who am I looking to hit in this week's edition?
This, ladies and germs, is Vincent Kartheiser. You probably know him better as the weasel narc Pete Campbell on AMC's Mad Men. But, before we go any further, I want to be clear that I am talking here about VINCENT KARTHEISER. Pete Campbell is a fictional character and also too easy. I mean, of course I'd hit Pete Campbell in the face if he were real. Just look at this fucking stolie:
BADA-BING! TO DA MOOOOON! But again, we are talking about VINCENT KARTHEISER here people, not Pete Campbell, and, fortunately, VINCENT KARTHEISER doesn't always look like a squirrely villain from Rescue Rangers. Behold!
Oops. Misfire. Behold!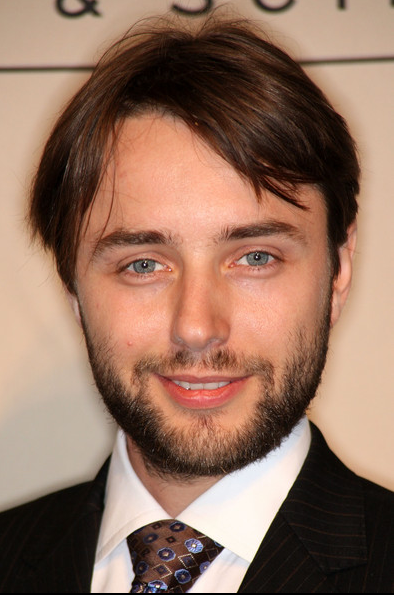 Hey hey hey! Look at this sorta-good-looking-16-year-old-who-grew-a-beard-over-summer-break. Not bad, Vince. Add in a boutonniere and a Solo cup and you got a prom date you can meet at the front door.
But how're going to get to prom? What do you suggest, Vince?
Uh, er, okay. I mean, "off the grid" is kind of an awful term, but, you know, going green is good. Save the environment and what-not. What about your current living situation, there, Karthy?
HAHAHAHAHAHAHABLARGHBARFBARFBARF. OH NO, YOU GUYS! SOMEONE BARFED ON MY KEYBOARD! OH MY STARS, THERE IS SO MUCH OF IT!!! WHO'S VOMIT THIS IS OR WHERE IT CAME FROM IS REALLY ANYONE'S GUESS, BUT IT IS MOST DEFINITELY ALL OVER MY KEYBOARD.
Anywhoooooo…where were we? Oh right, Vincent Kartheiser lives in a wooden box with no toilet. You know, normal, everyday actor-on-a-hit-television-series type stuff. What's that, guest in my home? Need to avail yourself of the facilities? The neighbors or the goodly Burger King down the street will be more than happy to fulfill your dumping needs.
But that's alright, Vincent. No car, no problem. No toilet, NO PROBLEM! We can live with the public transportation and pooping in a mason jar as long as he treats us right! Am I right, ladies? Sure I am. So what do you say, Vinny?
HAHAHAHAHAHAOHSHIT! YOU GUYS, MY EYES JUST ROLLED RIGHT OUT OF MY HEAD! HOW AM I GOING TO FINISH THIS COLUMN WITH MY KEYBOARD COVERED IN VOMIT AND NO EYES??? Oh well. R.I.P. my eyes. R.I.P. my keyboard. At least the former won't have to look at this last press image and the later won't have to comment on it. Tell Vincent Kartheiser that if I see him, I am going to hit him.